Here are some new photos of Lea Michele and Cory Monteith in Hollywood yesterday. I think they were going out to eat. How long have they been together now? The rumors about them started shortly after the awards season, like early March or so. So… maybe they've been seeing each other for the better part of four months, if not longer? Does that surprise you? It surprises me. Although this is far from the first coupled-up, loved-up candid photo op from the two of them, they haven't really been in-our-faces about it either. They just seem to be dating in some sort of half-public, half-private way – not pushing it in the tabloids, not setting up endless photo-ops, but not hiding it either. I kind of like the way they're handling it.
As for Lea's casual outfit… I dislike the jeans. I loathe the shoes. And I kind of want her sweater. I love those kinds of sweaters. Don't even start with the "Does she have a bump?" questions though. Although my first instinct was to "Bump Watch" her, let's not go there. Lea has some issues with dieting and stuff, and I'd like to think that she can gain a few pounds without everyone thinking that she's pregnant. She looks fine. She looks healthy. She just needs to throw out the shoes.
So… are Lea and Cory going strong? I would say so. My guess is that they'll make it for a while longer. Maybe even a year or more.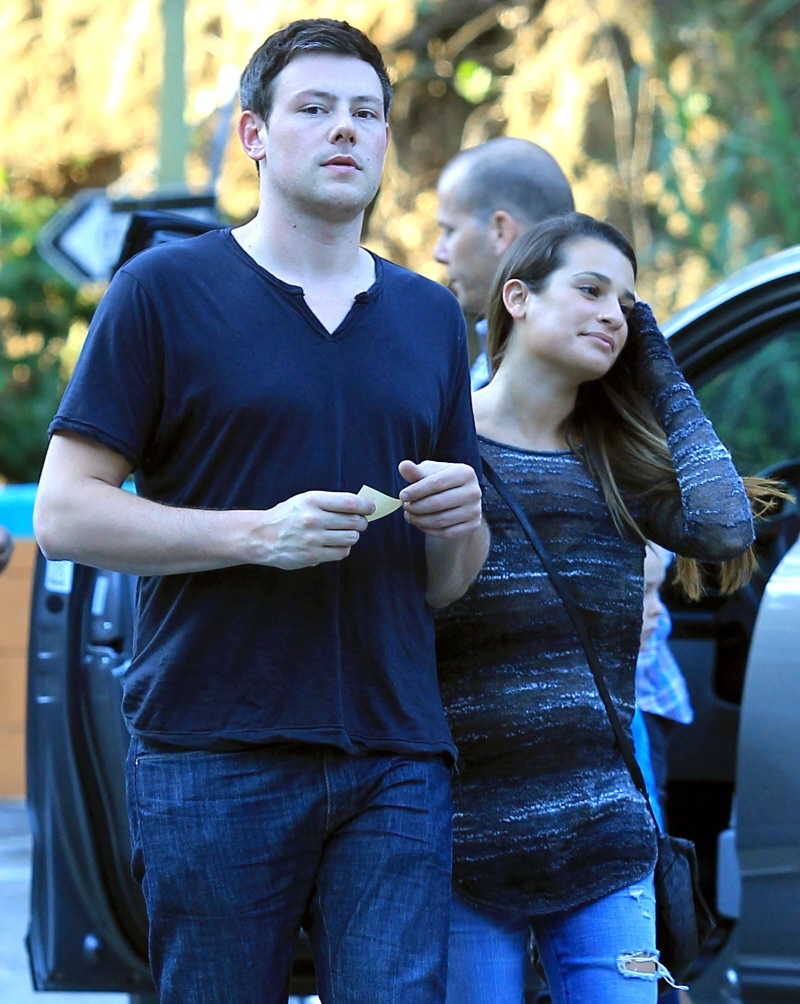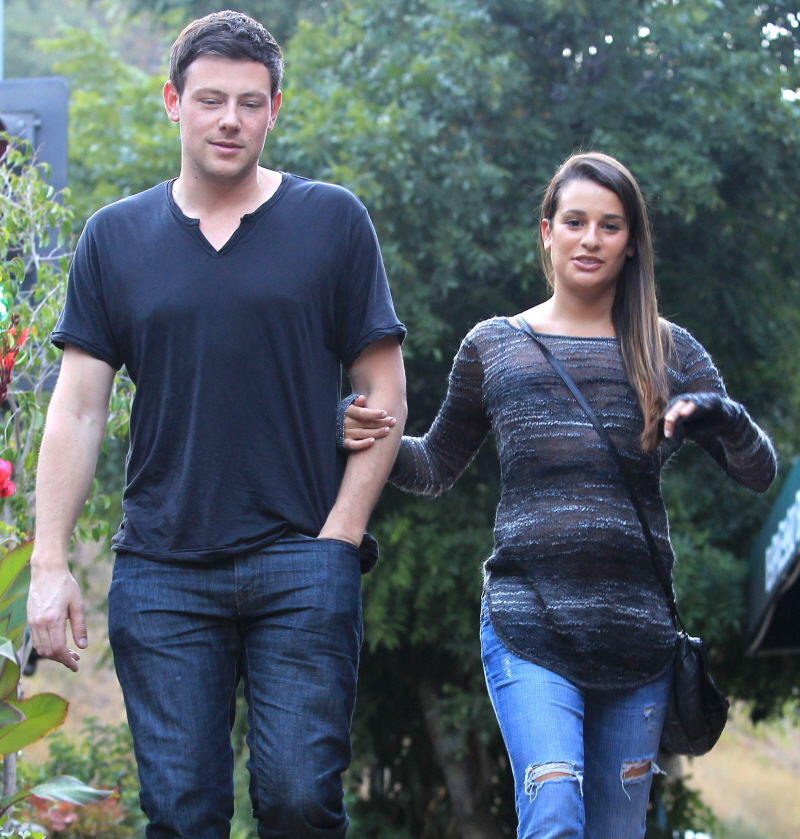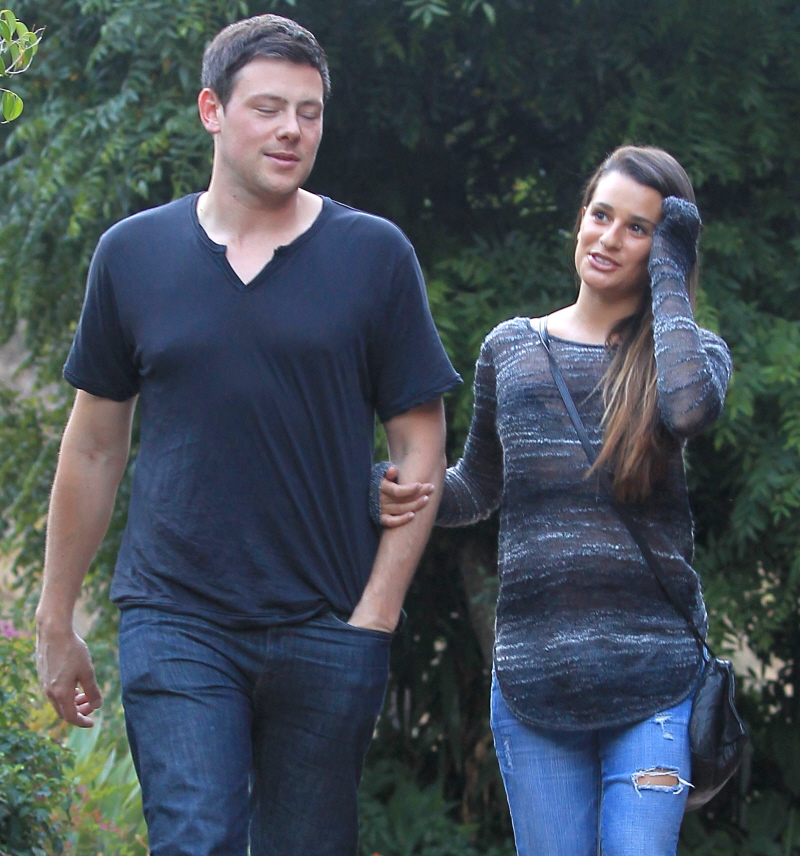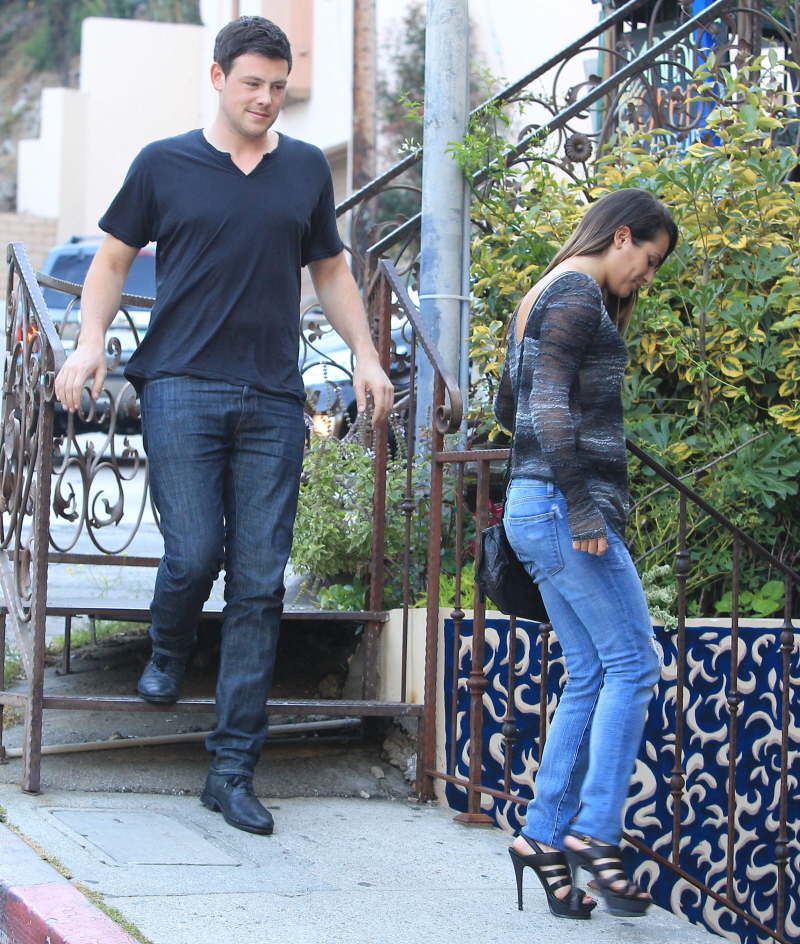 Photos courtesy of Fame/Flynet.
Read more:
Cory Monteith & Lea Michele in LA: genuinely loved up or super-posed?