The lovely Connie Britton covers the November issue of Redbook, and People Magazine has some advance quotes for us. I know Connie, 45, from American Horror Story, where we saw her character go through hell before finally achieving a macabre sort of peace. (I won't give away any spoilers in case you have ambitions of watching the DVDs. I give it a B, it's a fun, scary show that pulls you in, but it often seems ridiculous. I'm totally watching it this season!) Anyway we've seen Connie looking amazing on screen (I want her hair!) and having some hit and miss moments on the red carpet. It's nice to see her styled so well in this photoshoot. Is that sweater photo an homage to Ann Margaret in Bye Bye Birdie? That's what I'm reminded of when I see a gorgeous redhead in just a sweater, but I guess Ann's was much different than this one.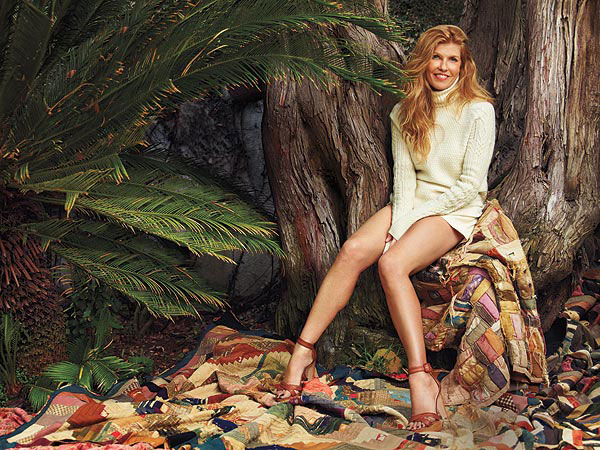 In Redbook, Connie talks about her decision to adopt as a single mom, and says she realized that she didn't need a man to have a child. Connie adopted a baby boy from Ethiopia last November. She also acknowledges that she's just as horny as usual. That's pretty much what I read into it, but of course she phrased it more delicately. Here's more:
Connie Britton's TV resumé is nothing if not well-rounded.

The actress, 45, has played working mom Tami Taylor on Friday Night Lights, the haunted and troubled Vivien on American Horror Story, and now, she'll portray fading country star Rayna James on the upcoming Nashville.

But for all her characters' differences, Britton is keen on bringing one unifying characteristic to each of the roles.

"It's important in whatever character I play that I show as many different levels of what it is to be a woman as I can. That includes being sexy!" Britton tells Redbook in its November issue.

"I want to get rid of the whole idea that women who are wives and mothers and working in the world no longer have any interest in their sexuality, because that's not my experience."

As for her experience with adoption (she brought home her son from Ethiopia in 2011) and sharing advice with other Hollywood moms who adopt, "me and Angelina and Sandra Bullock and Mary-Louise Parker just get together every weekend, drink rosé and talk about kids! No, that is not the case," jokes Britton.

"Not that I wouldn't love to get together with all of them and discuss their experiences," she adds. "But there is a community of people who have adopted children from Ethiopia, and that's something I want to be a part of for sure. To me it's really important for my son to have a strong sense of that background."

Britton says she's also got a strong sense of herself as a single mother – even if that's not the way she'd planned it.

"I always knew I wanted a child, and I always assumed I'd be doing it with a man … Then my parents passed away within three years of each other," says the actress.

"Right after that, a light bulb went off in my head and I thought, 'What am I waiting for?' I wasn't in a relationship at the time, but I thought, 'This is something I want to do. I can do it.' "
This reminds me that "Nashville" premieres tomorrow night! I'm going to tape it. Also a lot of good shows are coming back now and it feels a little like Christmas. (Although I am really angered that NBC has pushed back what is likely to be the last season of Community. Screw NBC!) Anyway I like Connie and think she gives a fun interview. She's not saying anything revelatory here, but she cracked a cute joke about hanging out with other celebrity adoptive moms and drinking wine. Isn't Rose crap wine though? I don't know, I don't drink it.
Good for Connie for adopting a child when she had love to give. It sounds like she's doing her best to make sure he stays connected to Ethiopia too.
Here are some photos of Connie and her son, Yoby, at LAX in September and July. He's adorable!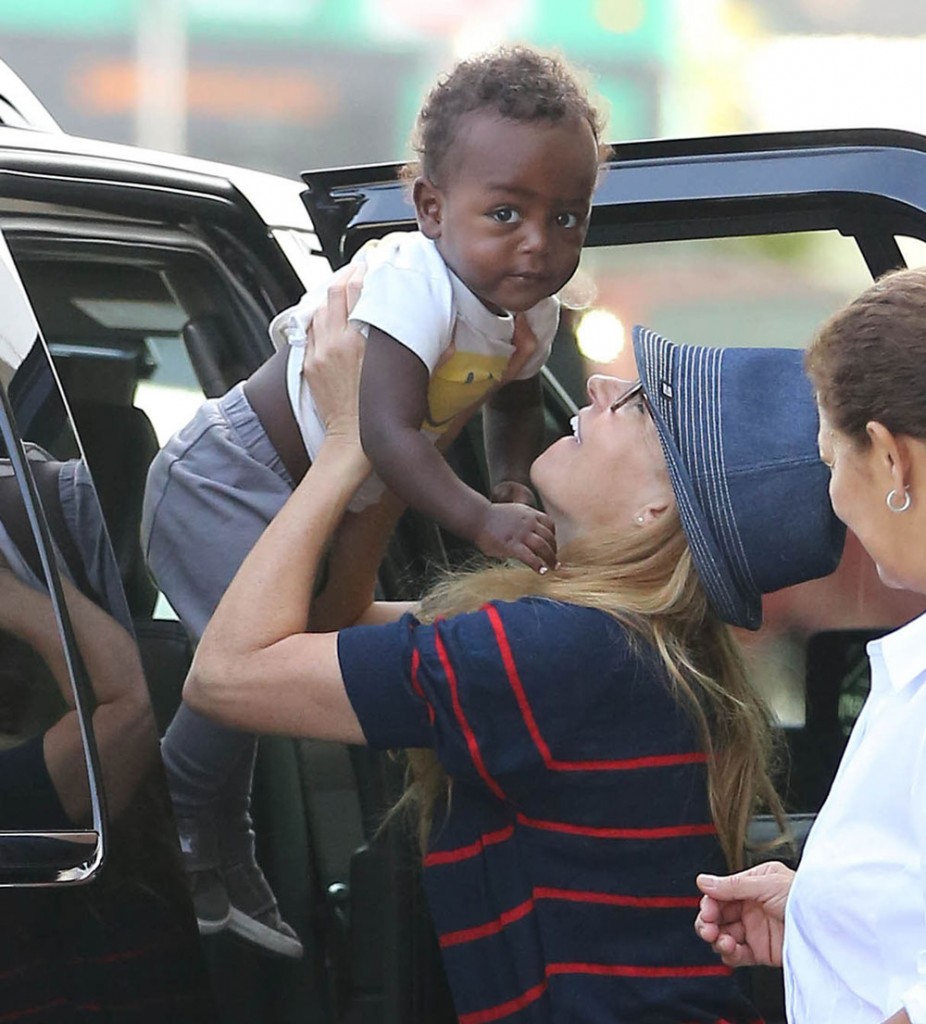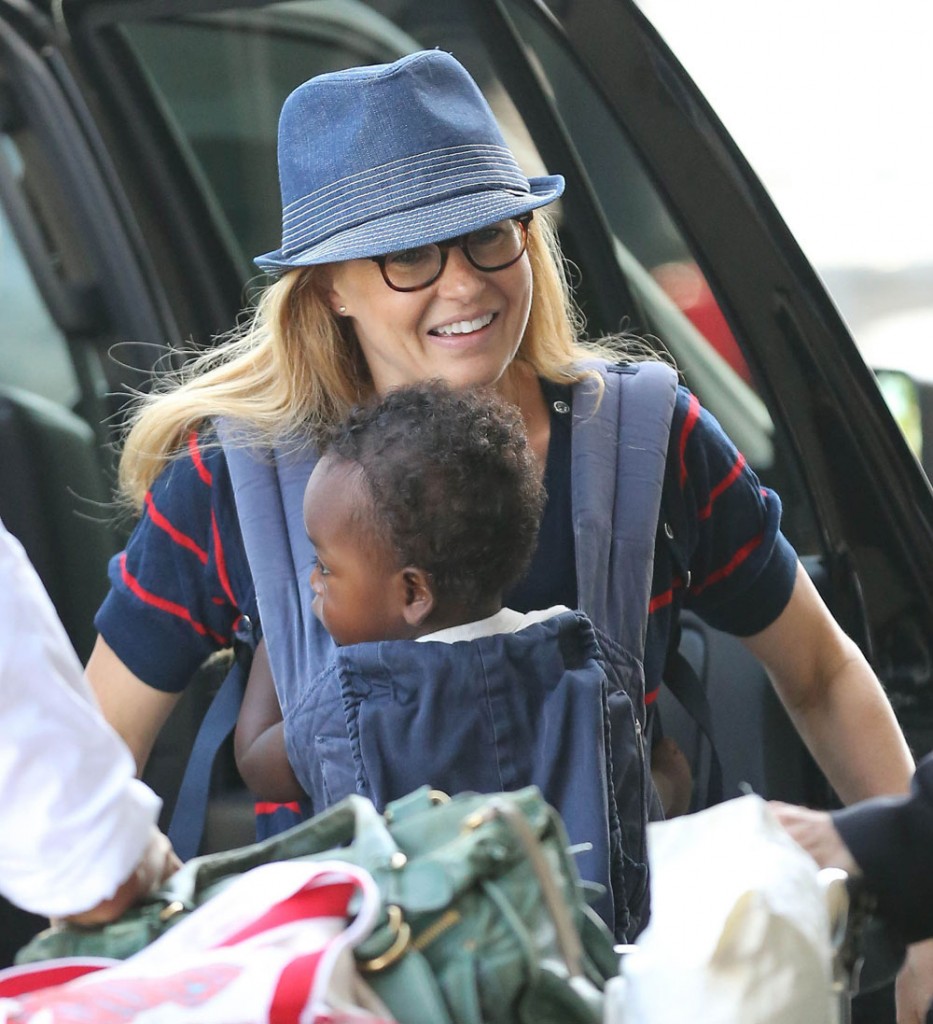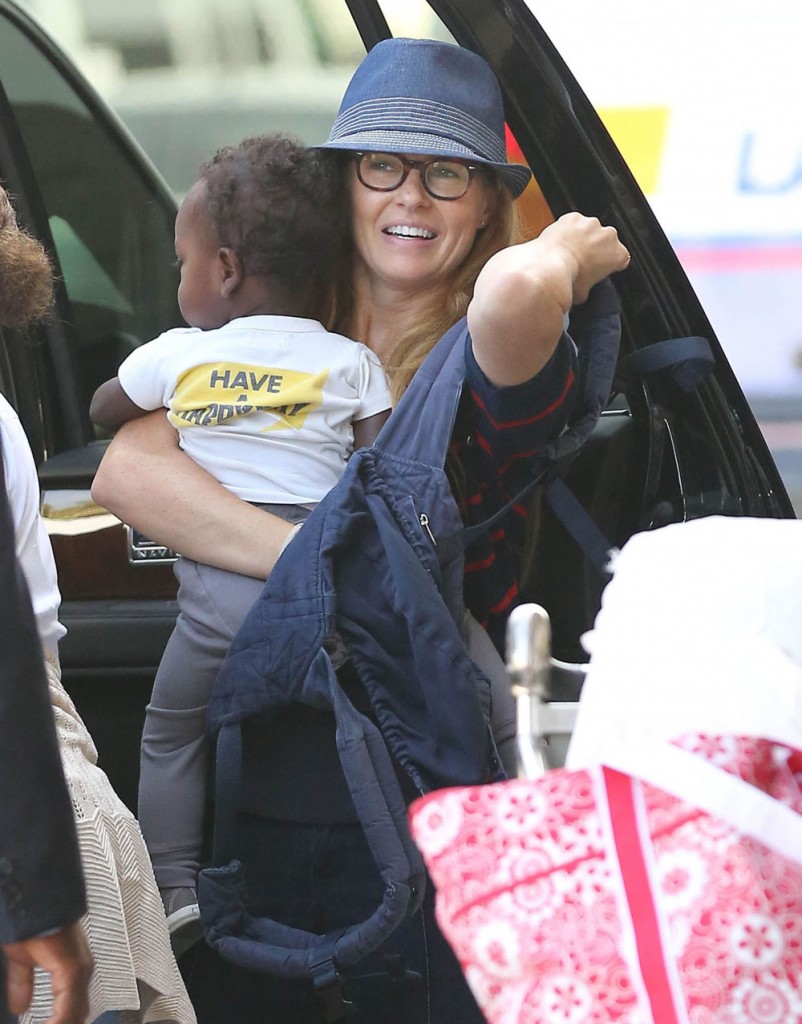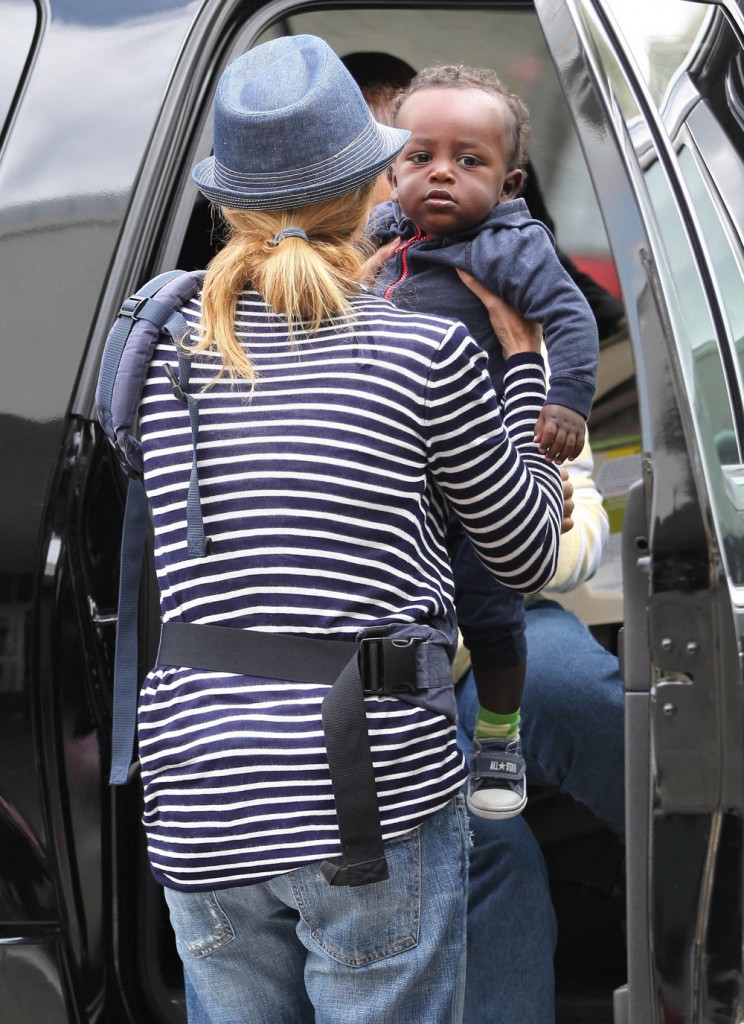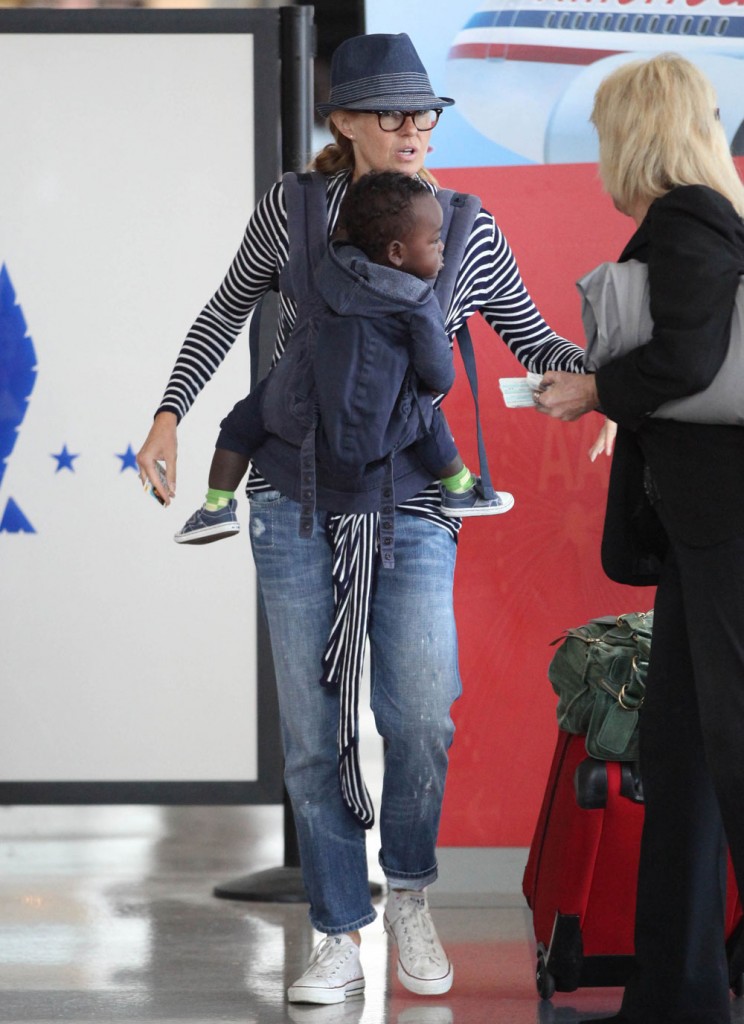 Connie and her son, Yoby, are shown at LAX on 9-13-12 and 7-16-12. So cute! Credit: FameFlynet.
More:
Connie Britton on adopting as a single mom: 'I assumed I'd be doing it with a man'