Kristen Stewart on a boat! These are new pics of K-Stew on a boat, in the LA harbor I guess. I mean, I know this is LA. All of the photos say LA. But I can't tell you exactly which harbor or anything. Kristen was photographed yesterday on what seemed like her first day of work on her new film – the first time she's been on a new film set in more than a year! – Camp X-Ray. This is the film where Kristen will be playing a young MP in Guantanamo who befriends an imprisoned insurgent or something.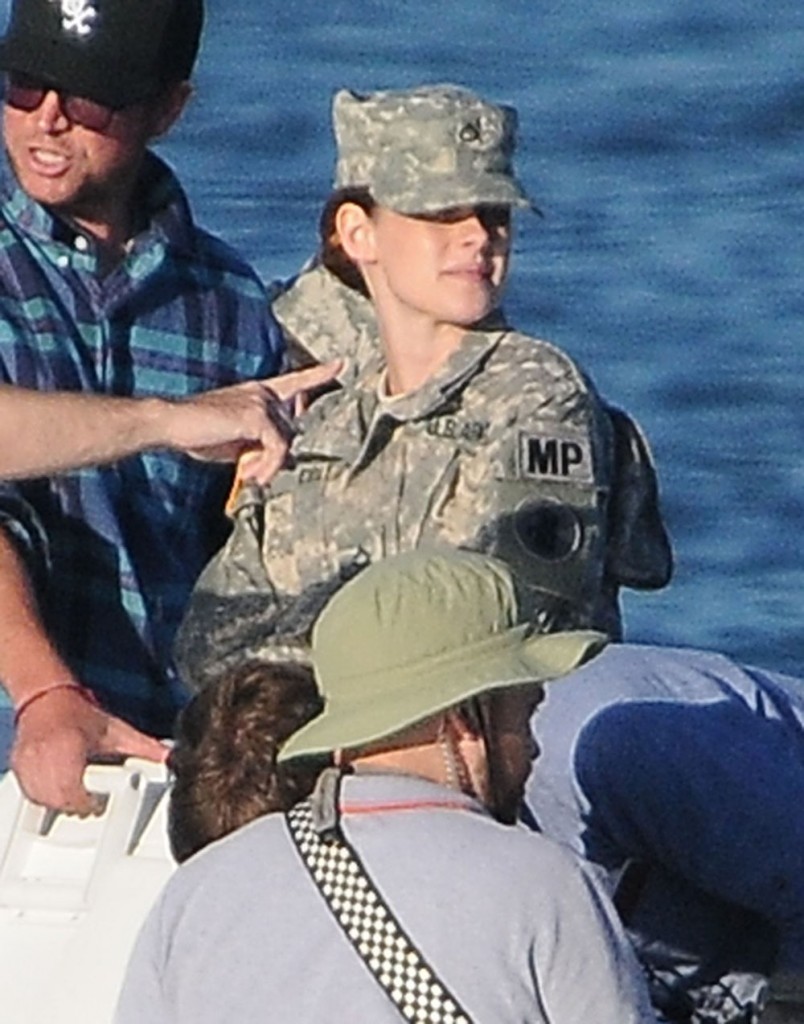 In half the photos, Kristen is just wearing her normal clothes I guess, and it seems that they are arriving to some location in a boat. And then she changes into the fatigues and she starts giving me Shia LeBeouf vibes. That's all I've really got for these photos. I doubt this film will be any good, but I think the point of this (for Kristen) is that she just needed to work. To needed to sign on to a movie, any movie, before her career was completely in the toilet. Speaking of…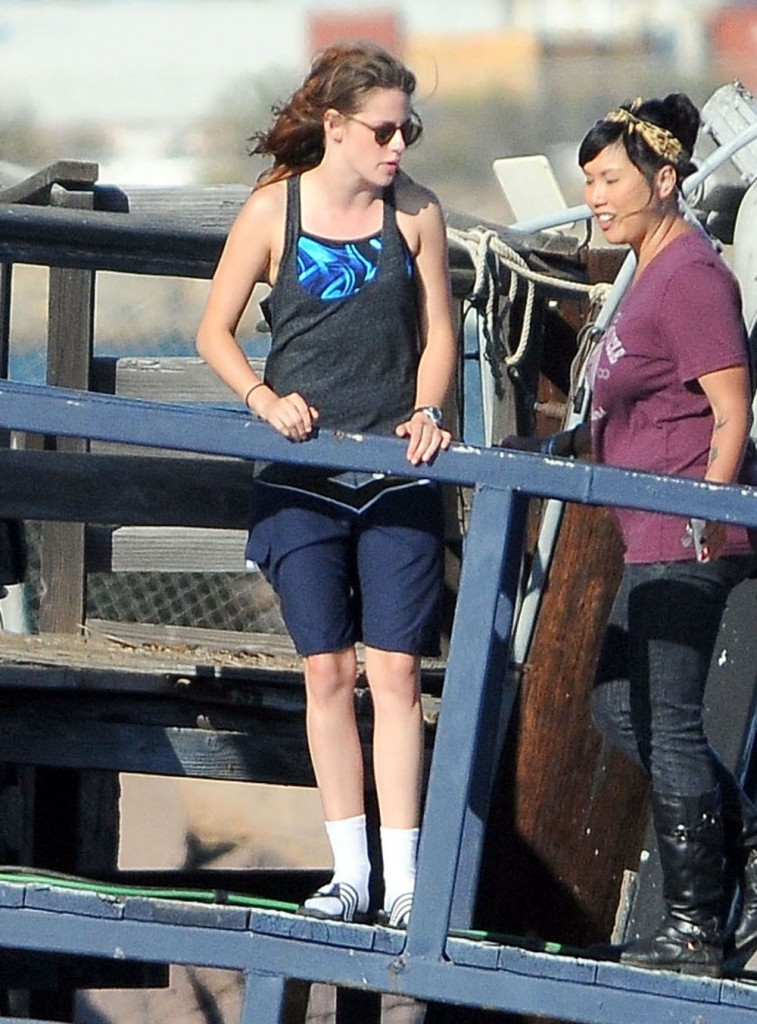 Yesterday was the anniversary of Kristen's Mini Cooper tryst with Rupert Sanders. Us Weekly published a timeline – the actual Mini Coopering happened on July 17th, but we didn't find out about it for a few weeks when Us Weekly published the scandalous photos. What's the gift for a one-year anniversary? Paper? Us Weekly should re-publish the whole set of photos!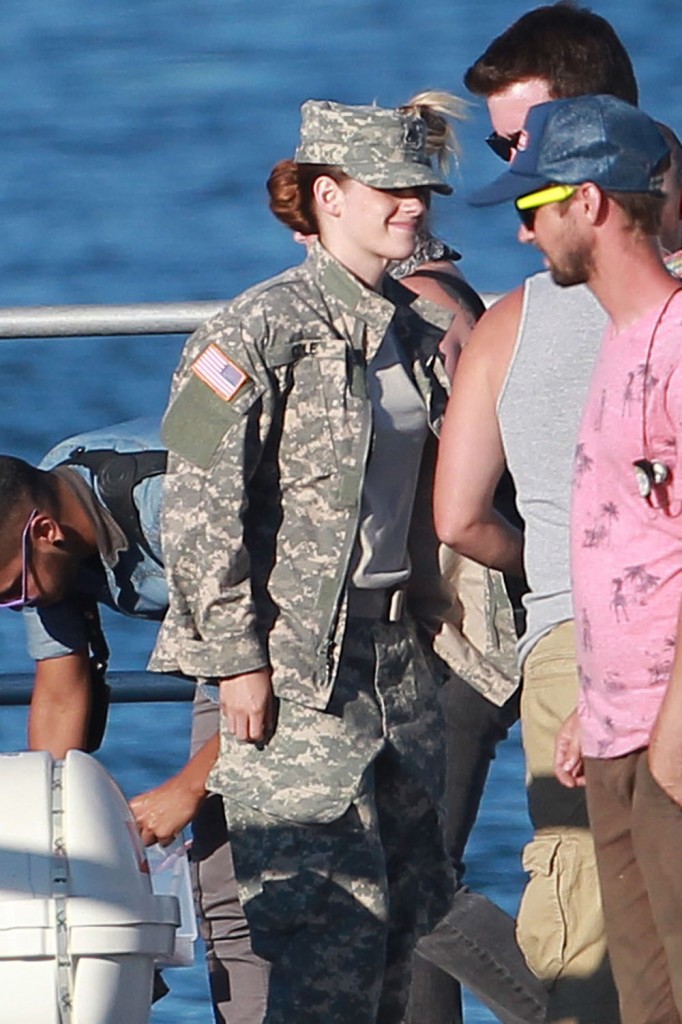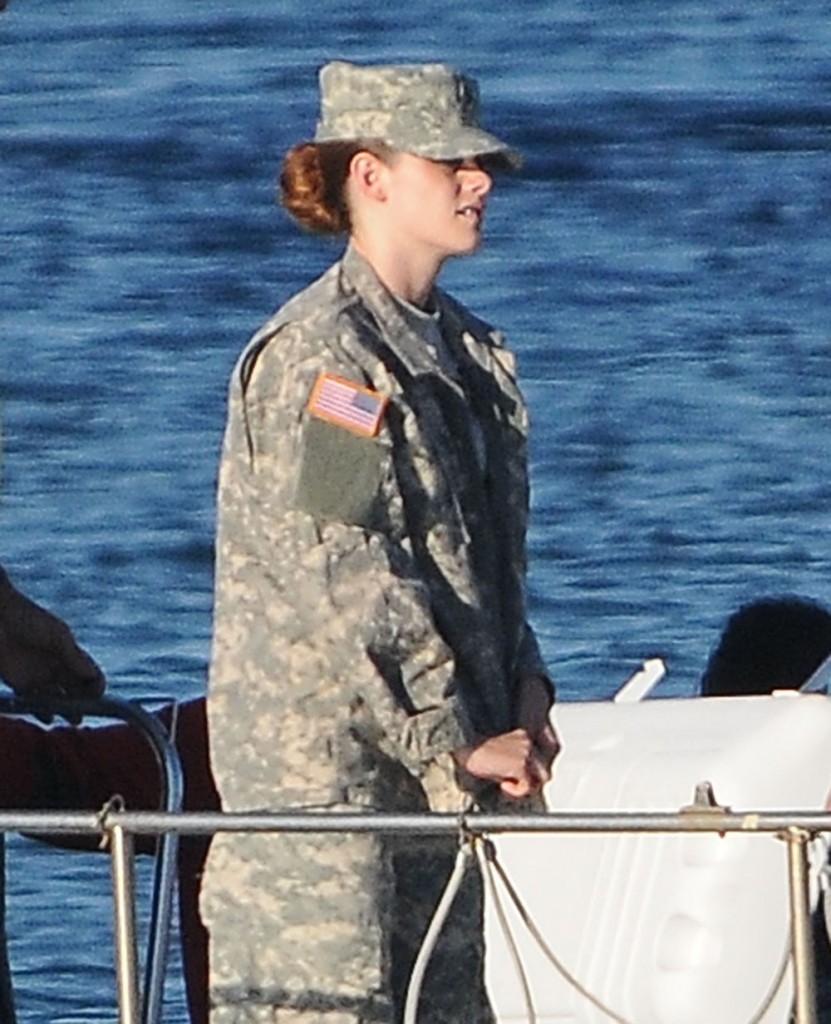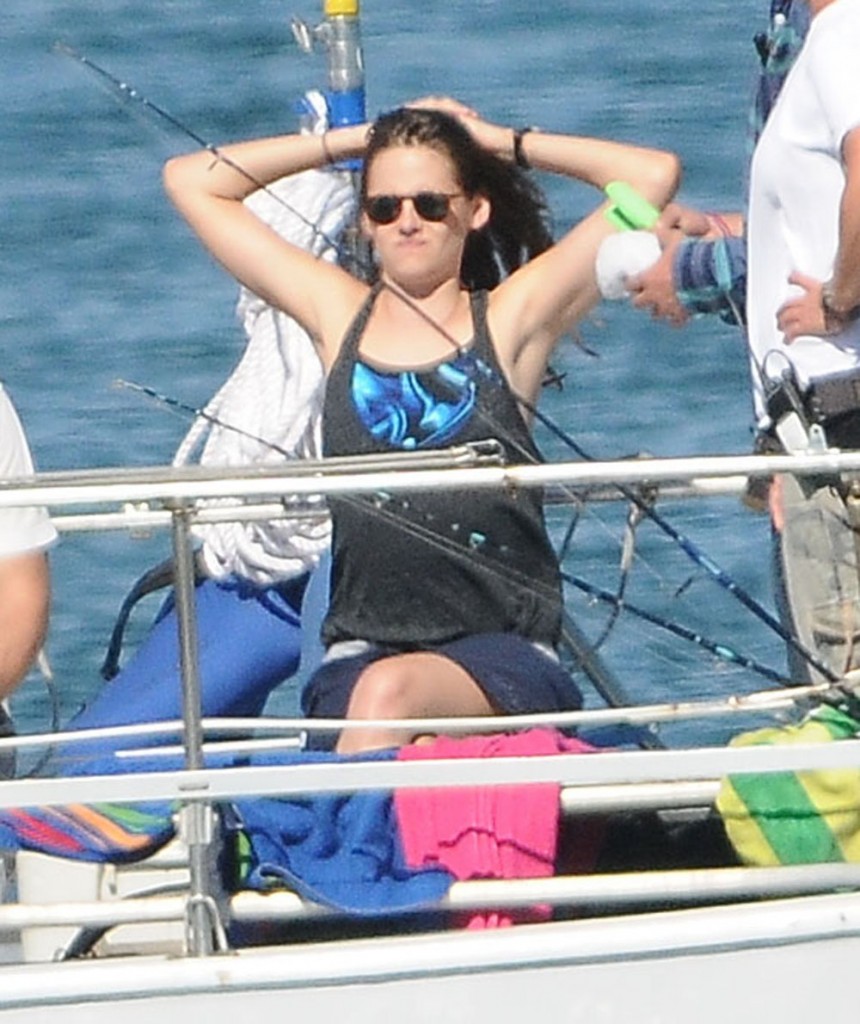 Photos courtesy of WENN, Fame/Flynet.
Read more from the original source:
Kristen Stewart gets fatigued for 'Camp X-Ray': convincing or sullen?