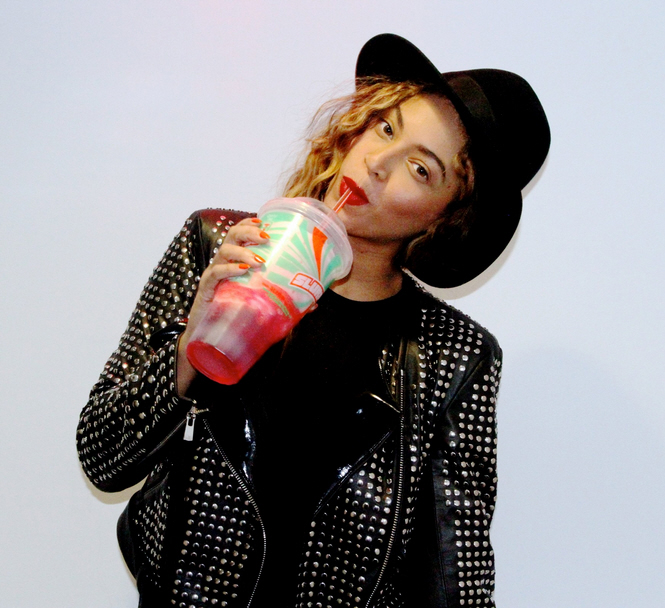 Last week, two new Beyonce songs started leaking all over the internet. The songs are part of her platinum collection/box set or whatever. I thought about writing about it, but I figured as soon as I sat down to write something, the tracks would probably be pulled and no one would even care. One track got a lot of gossip-y attention – it's called "Ring Off" and it's about a woman who finally had enough of her dog of a husband and finally took the ring off. People were like "OMG, Beyonce is singing about Jay-Z." But once the Hive had a chance to really analyze the lyrics, most thought it was probably a song about Beyonce's mom Tina and how Tina finally left Mathew Knowles (because he was fooling around A LOT).
Then, late Friday, Beyonce dropped the video for the second song, "7/11". This video is so… FUN. It's silly and funny and actually pretty cool. You know me – I like Beyonce AND I like to poke the Hive a bit, so I'll just say that I never really gave a crap about all of Beyonce's music videos for her last album. She dropped those videos almost a year ago, and none of them really stood out as being fun or interesting or anything. The "Partition" video especially seemed… um, kind of ridiculous. But I really love this video, mostly because Bey is just dancing and acting silly with her girls. Here you go – I think this video is pretty SFW…? There's no real nudity, just some girls dancing in their bras at various points.
I love it when Beyonce falls! My favorite part is when she uses the hair dryer for a wind machine though. Who knew Beyonce had a sense of humor? Also: Bey looks SO small these days. This is like the smallest she's ever been.
Here are some pics of Bey & Jay out on Friday night, just after she dropped the video: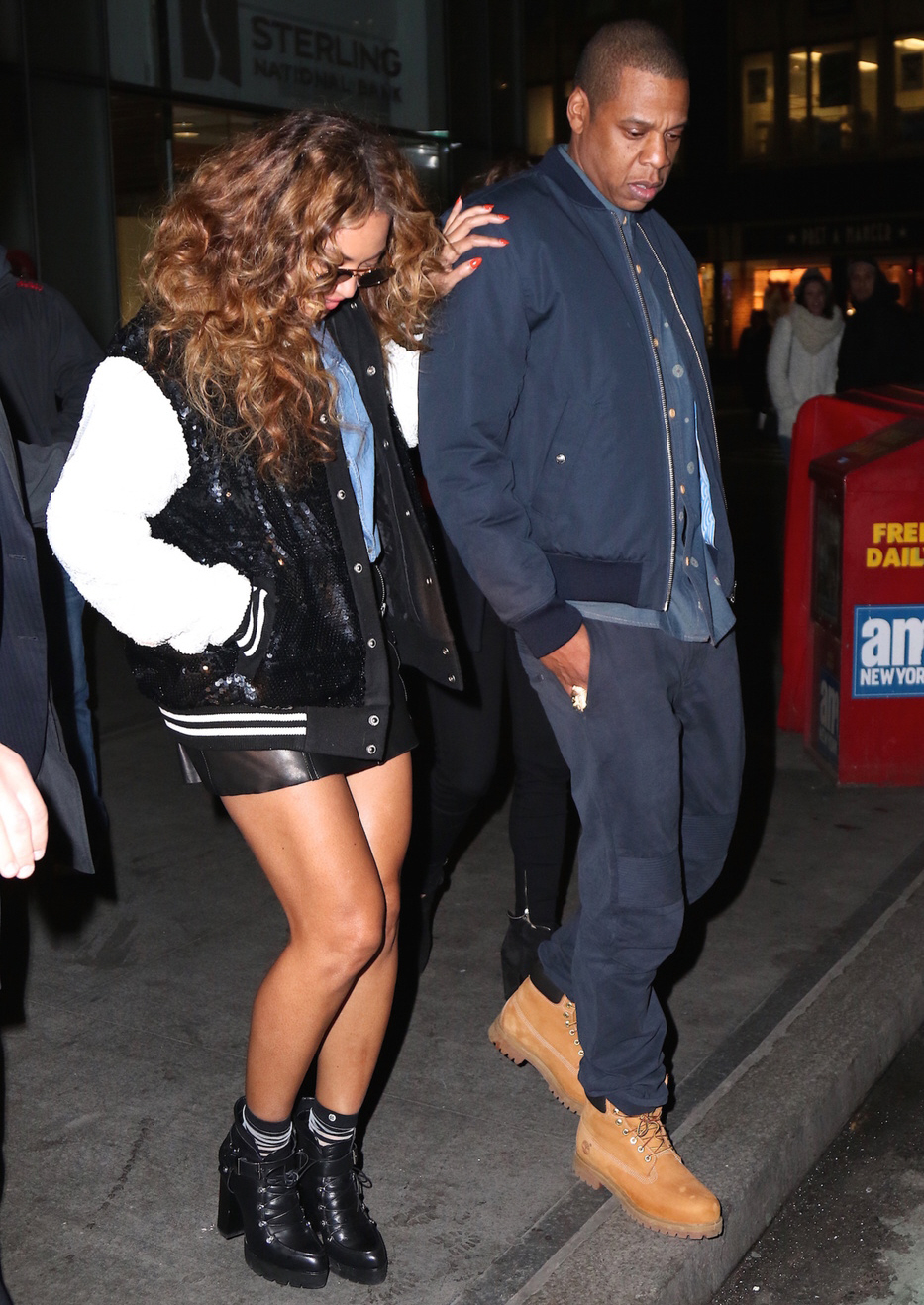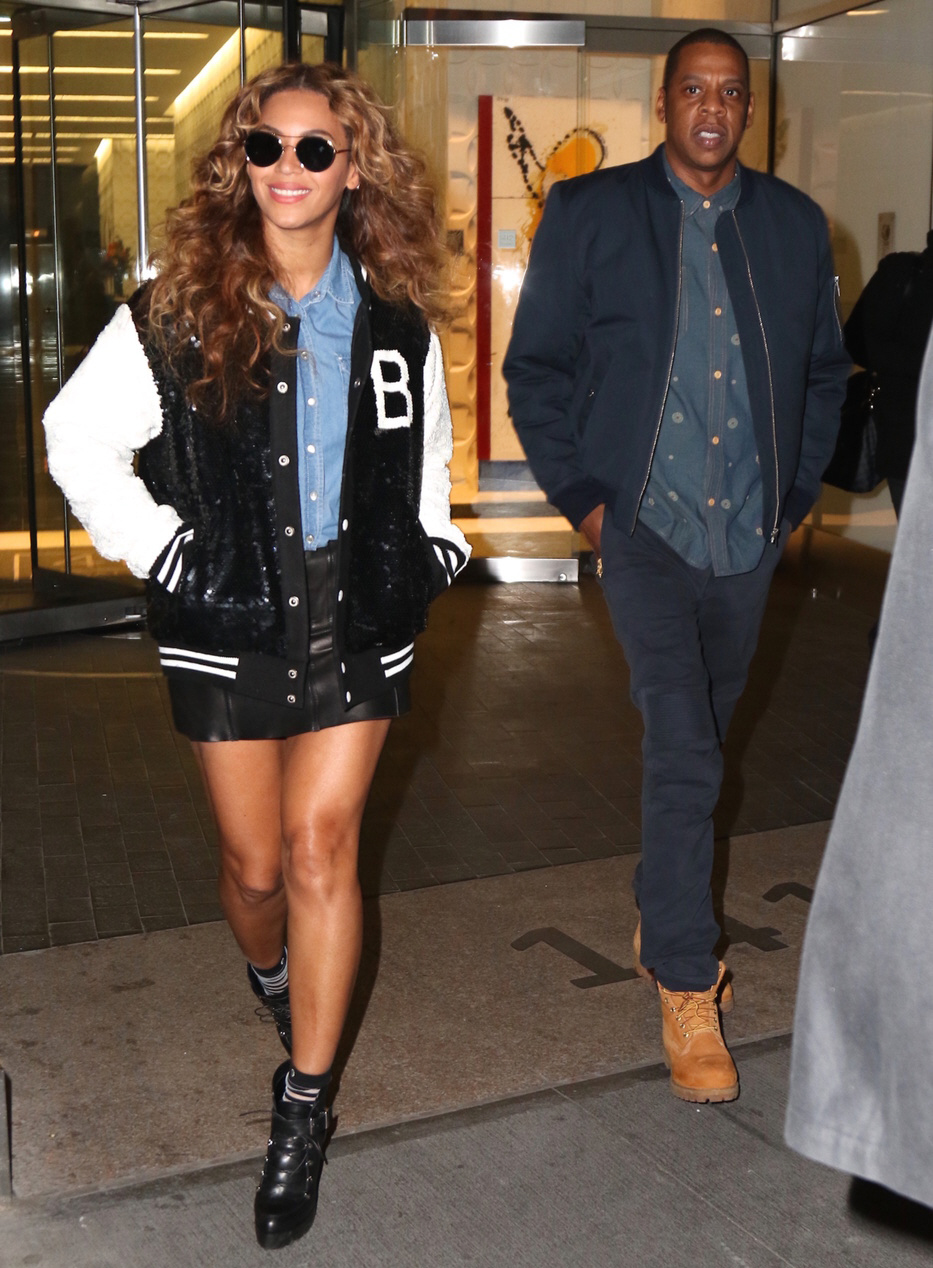 Photos courtesy of Pacific Coast News & Beyonce's Tumblr.
Go here to read the rest:
Beyonce releases new track & video for '7/11′: funny, charming & silly?