At first I thought Brad Pitt was wearing a normal suit in these photos. But he's not. It's a Western-style suit, but it's still kind of beautiful on him. Like, Cowboy Couture by Tom Ford or something. That's one of Brad's strengths – he makes most outfits look like Tom Ford, even when they're a hokey "cowboy" costume. These are photos from the London set of The Counselor, that Ridley Scott movie in which Michael Fassbender plays the lead guy. We had Fassy photos (from the London set) last week – go here to see the Fassy-goodness. Fassy was going commando under HIS suit. I don't think Brad Pitt is going commando under his.
The Counselor is based on the book by Cormac McCarthy, and the film is being directed by Ridley Scott. Scott got this film a really quick turn-around, it feels like. The project was announced, and suddenly Fassbender was attached and Brad was rumored to play a supporting part and there were even casting rumors for Angelina Jolie too. But the Jolie casting didn't happen, unfortunately. The cast now includes Fassy, Pitt, Cameron Diaz, Penelope Cruz, Javier Bardem (this is Javi's second McCarthy adaptation since his Oscar-winning performance in No Country For Old Men), and John Leguizamo. This is the second time Fassy has worked with Ridley – they did Prometheus together. This is also the second time Brad and Ridley have worked together – Thelma & Louise, remember? It's funny to me that Brad is basically playing another cowboy-hustler in this movie. I haven't read the McCarthy book (yet), but this is basic plot: "A lawyer finds himself in over his head when he gets involved in drug trafficking." Fassy is the lawyer.
Should we talk about Brad's hair? He's dyed it. And he's got a ponytail. And it looks greasy. This is basically what my hair looks like at the gym. He's not really giving it to me here, but I do like him in this shade of blue.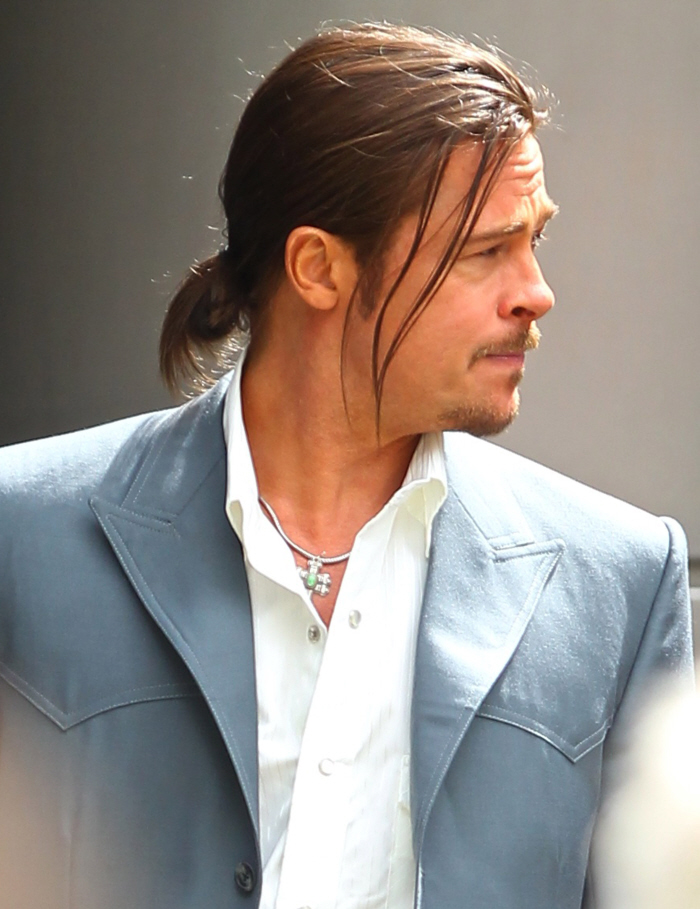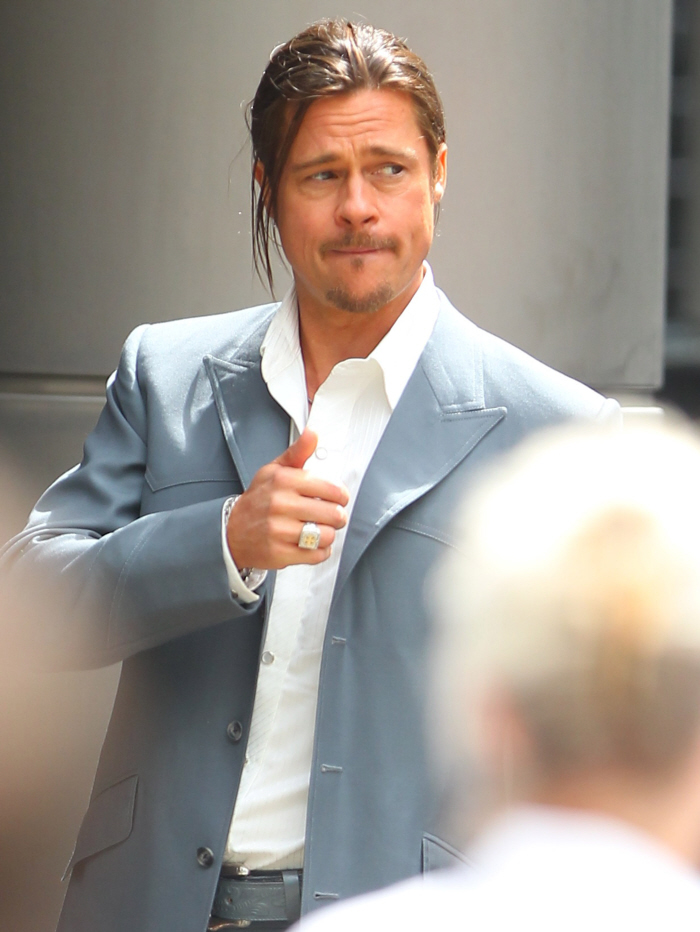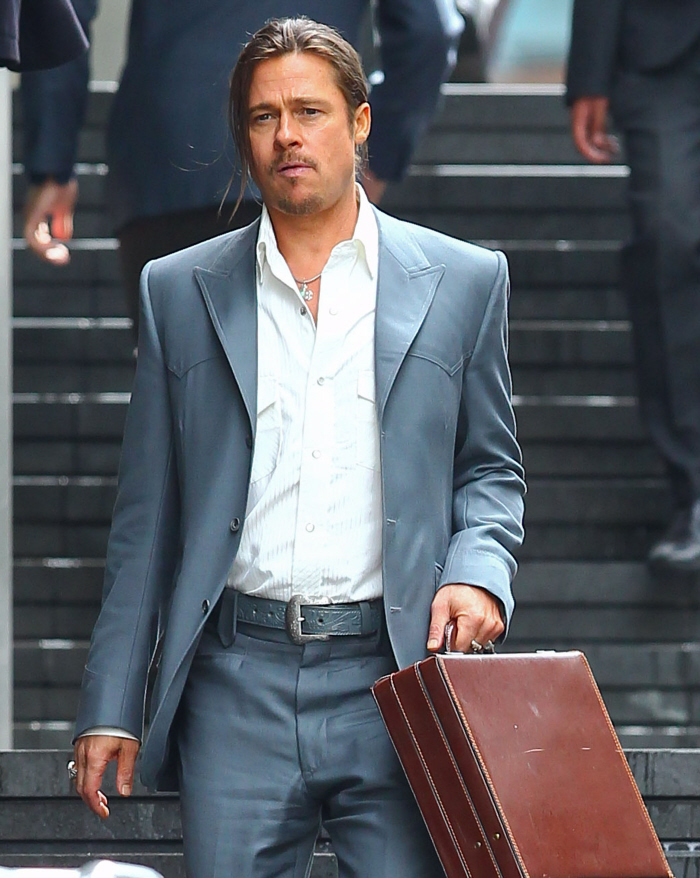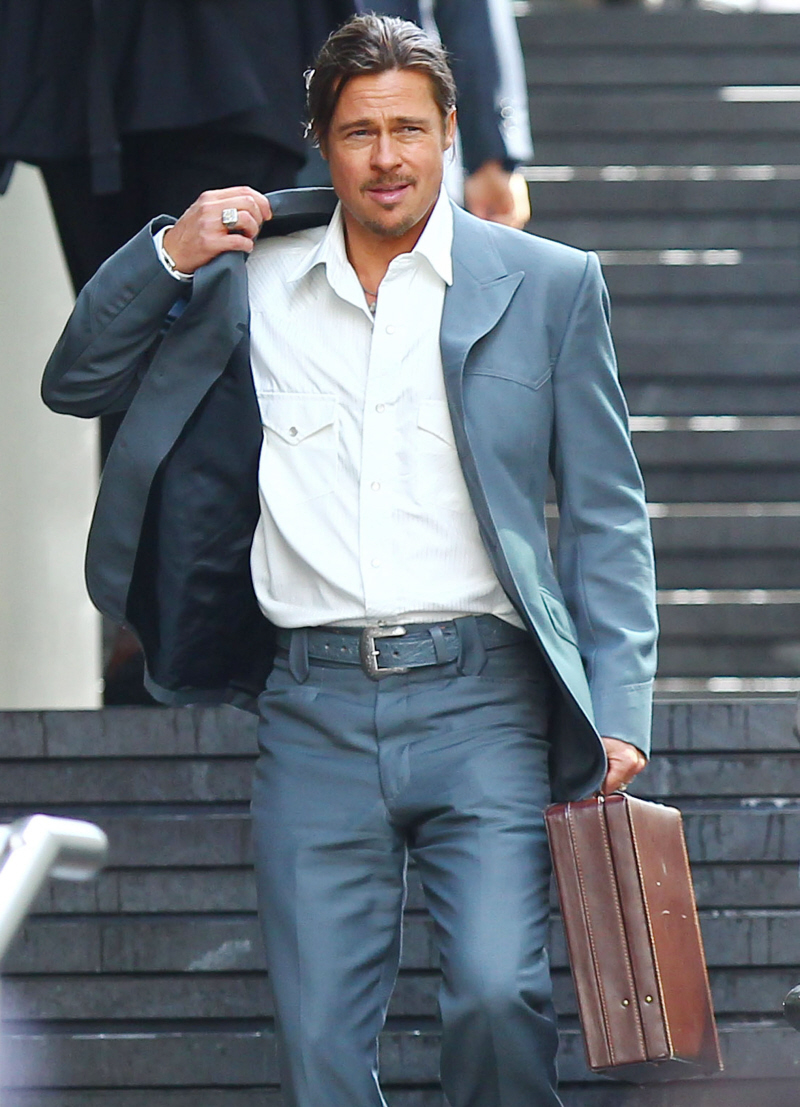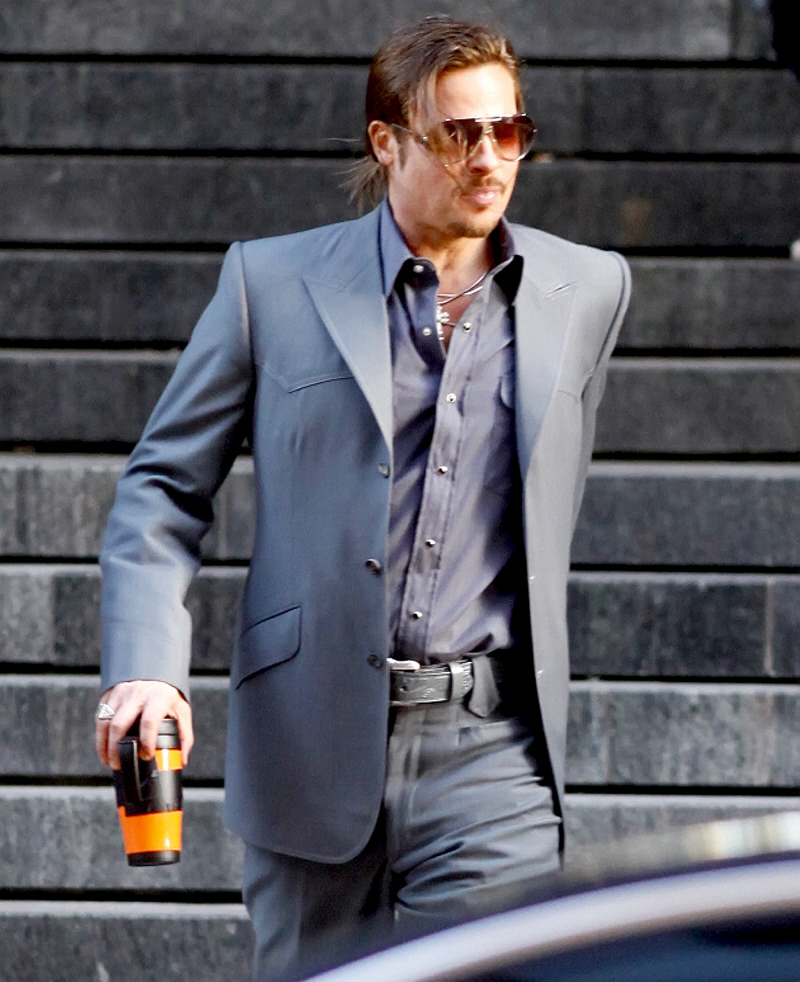 Photos courtesy of WENN.
Continued here:
Brad Pitt in cowboy couture on the UK set of 'The Counselor': hot or busted?